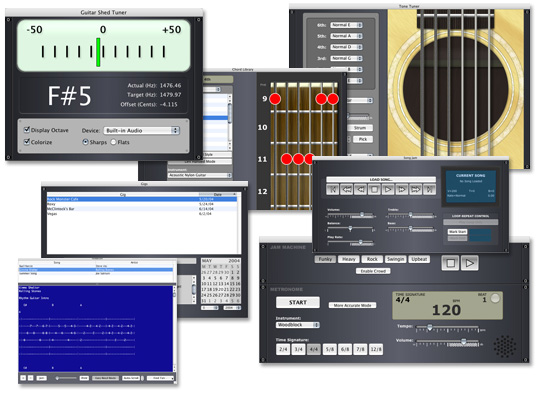 The Guitar Shed software suite comes with tons of cool and useful tools for all guitarists - beginning, intermediate, and highly advanced. Just about any guitar-related musical tool you can think of is included in this award-winning audio software package...and some you may have never dreamed of before.
But, Guitar Shed isn't just for guitarists anymore. With Guitar Shed 2, we've added many new features that will appeal to almost any musician. We've included additional tunings for other instruments such as the banjo and bouzouki, and have enabled the chromatic tuner to recognize notes within many octaves - making Guitar Shed the best tool for almost any musician!
Take advantage of the endless power this software can offer you. Use it on your home computer, on the road, or in the studio. You can even use it on any compatible laptop computer and bring it anywhere you go.